LOS CABOS
Desert and tropical landscapes in a world-class destination
Connectivity
Direct flights from
9 domestic destinations and
+30 international ones
+30 Blue Flag
certifications for clean and sustainable beaches
Wave Awards
"Highest Customer Satisfaction Destination" and "Favorite 3-Night Destination"
YOUR DMC HOSTS IN LOS CABOS
With a privileged location, Los Cabos is a perfect mix of desert, beach and mountain landscapes.
It's an ideal destination for your incentive event, offering unique activities in a diverse ecosystem. "El Arco" (The Arch) is one of its most distinctive landmarks, where the Sea of Cortez and the Pacific Ocean meet, forming the point where land ends.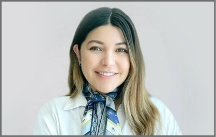 ALANNA AGUIRRE
General Manager
Los Cabos
Recommended Activities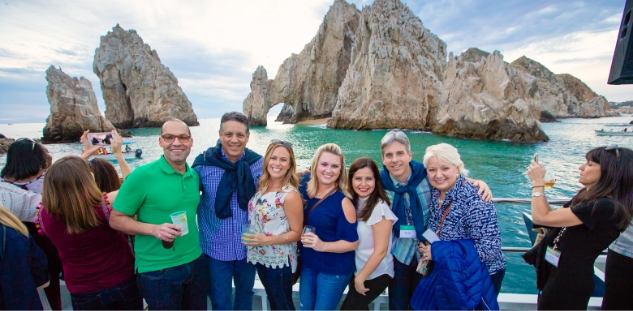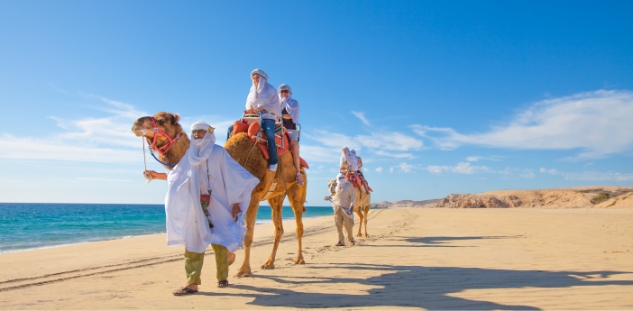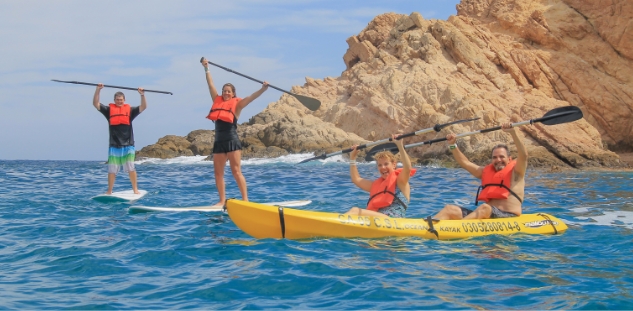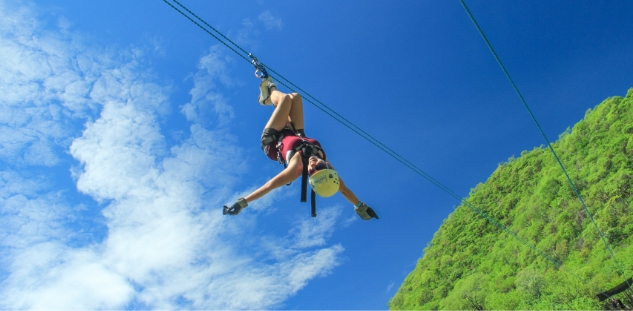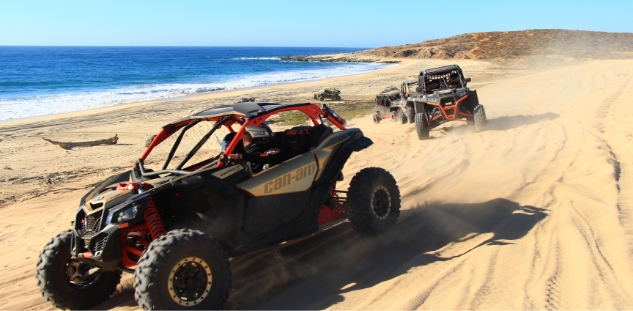 Outdoor adrenaline adventure
More about this destination
Los Cabos consists of two cities: Cabo San Lucas and San José del Cabo, both located on the coast of the Sea of Cortez, connected by the Los Cabos Tourist Corridor, home to most of the hotels.
Your group can visit the iconic Arch of Los Cabos and enjoy adventure activities such as camel rides, zip lines, or explore the famous "Art Walk", a key cultural activity of the destination.
Los Cabos is a popular incentive destination due to its wide range of outdoor dining, adventure, team-building and cultural activities, as well as a broad variety of European-plan and all-inclusive luxury hotels.
Spots to round out
your program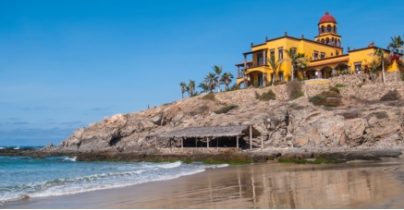 Todos Santos
A picturesque Magical Town with colonial-era architecture. Recommended for a day of group activities, where you can explore art galleries, local Mexican shops, and traditional-cuisine restaurants.

Thanks to its excellent geographic location, it's perfect for water sports (especially surfing), as well as group bike rides and off-road vehicle tours.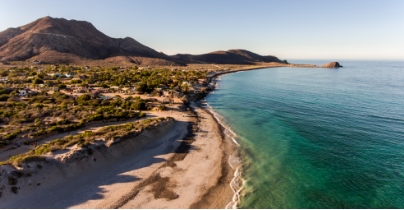 Cabo del Este
This touristic corridor combines stunning beaches, nature, and a relaxed ambiance. We recommend visiting Cabo Pulmo National Park, where groups can snorkel or scuba dive, encountering a wide variety of marine species.
In addition to water activities, groups can explore charming fishing villages, savor local cuisine, and marvel at breathtaking sunsets.

THE BEST TIME TO
VISIT LOS CABOS
Los Cabos enjoys a sunny climate with minimal rainfall, although the months of September to October can be prone to tropical storms. Overall, you'll find a pleasant weather for most of the year, making it a highly attractive destination with a wealth of cultural, water-based, and entertainment activities.
Sunny weather Year-round

Bisbee Black & Blue Fishing Tournament October

High season October - June

Art Walk in San José del Cabo October - May

Whale Watching December - April

Start your experience
here
Let us help you craft the perfect program for your group.
Over 17,000 clients who've lived
incredible experiences
I wanted to take this opportunity to thank all of you for your hard work. It was one of the best programs I've ever worked on, and where my DMC wasn't just my vendor, but my partner.
The service I received was top-notch. I truly appreciate your timely responses to my emails, with notes, information, or even just a quick note to acknowledge that the information had been received and that you were already working on it. I would say that the communication I experienced was the key to the program's success.
Kimberly Tronzo
Reach out to our team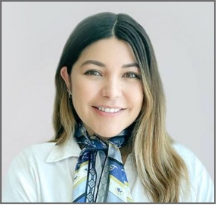 ALANNA AGUIRRE
General Manager
Los Cabos